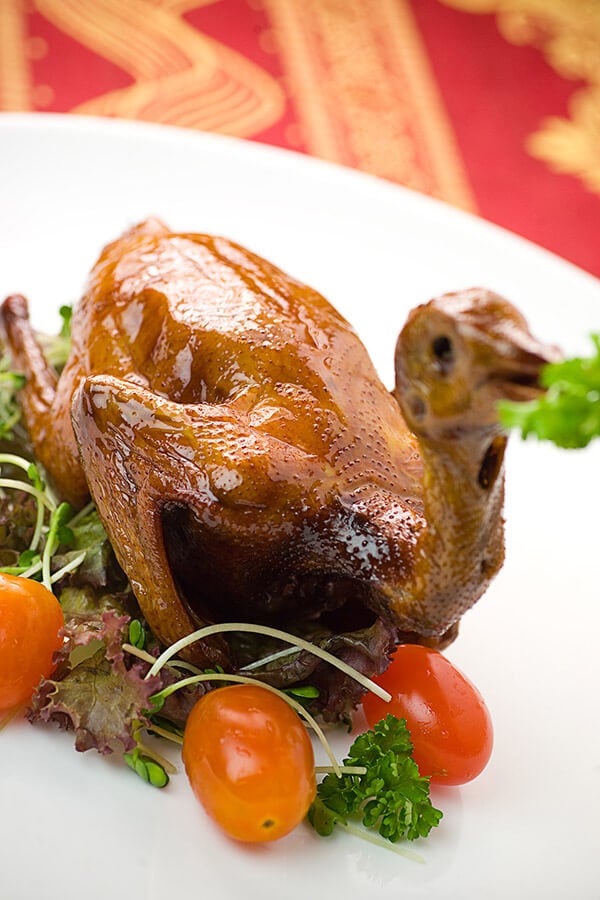 Save 30% On Savory Roast Pigeon
The beginning of autumn marks the start of the pigeon season. After a summer of feasting on corn and other cereal crops, the birds have a sweet, nutty flavour that makes it perfect for a seasonal delicacy.
Pigeon is a lean bird with very little subcutaneous fat, and that is another reason why it tastes so well.  Shang Palace's roast pigeon is marinated thoroughly and deep-fried to perfection. It has a papery skin that is aromatically crisp and brittle, while the meat retains all its succulence. The best way to enjoy these is to use your hands to tear into the gamey, fat-slicked flesh.
In regards to the Cantonese traditions, pigeon is a prized food that is often a part of banquets and family celebrations.
Shang Palace offer 30% off on the Roast Pigeon dish, now with only VND 210.000++, you can savour this notably seasonal dish right in the heart of Ho Chi Minh City.